Screening of Calgary Film: Waiting for Waldemar
Screening of Calgary Film: Waiting for Waldemar
Friday, June 2, 2017

Important: This event has already occurred.

7:30PM - 9:30PM
Lutheran Church of Our Saviour - Sanctuary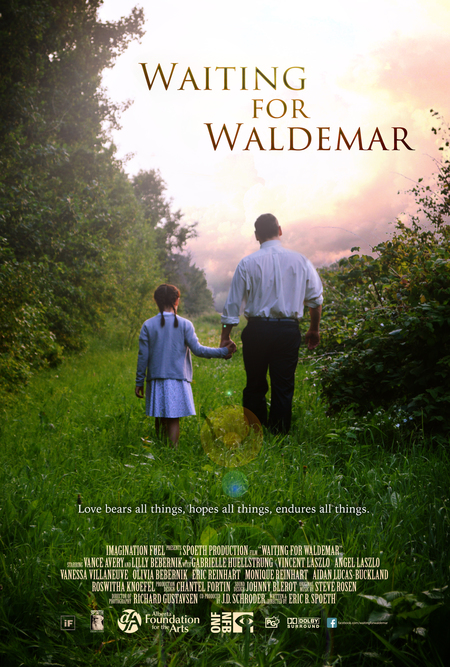 Eric Spoeth is a Christian independent filmmaker born in Calgary. He recently directed a 45-minute docu-drama about his grandfather who disappeared during World War 2 when his mother was less than a year old. They were a devout Lutheran family.
Waiting for Waldemar is a moving 45-minute film about a family that escaped to Germany from Russia during the Second World War. Erika and her brother Wiegand, who were only babies when their father Waldemar disappeared during the escape and are now in their 70's, combine fragments of memories and third-hand testimonies to paint a picture of the man that meant – and means - so much to them. Waiting for Waldemar is a bittersweet affirmation that love bears all things, hopes all things, endures all things.
The persecution of millions of ethnic Germans from Eastern Europe is a story unknown to many in North America. Waldemar's story is indeed the story of many.
A screening of the film followed by conversation with the director will be held at Lutheran Church of Our Saviour on June 2nd at 7:30 pm. The film is is apprpriate for families of all generations, at churches and community centres around the city. The film's ultimate message is that the love we have for our fathers is a mirror of the love we seek toward our Heavenly Father.
Website: http://www.spoeth.com/wfw.html
Connect Small Groups
Return to Events
Save Event to your Calendar
---