Reformation Lecture Series
Reformation Lecture Series
Thursday, October 12, 2017

Important: This event has already occurred.

View Next Date
7:00PM - 8:30PM
Hope Lutheran Church – 3527 Boulton Road NW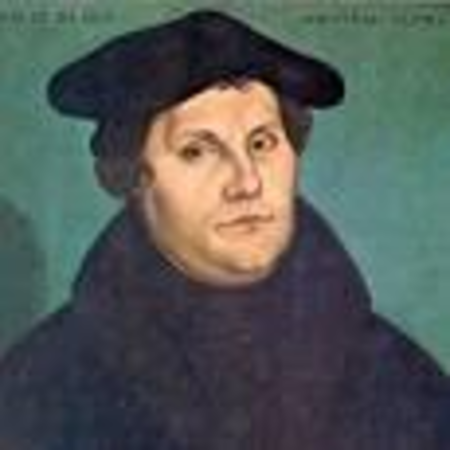 Transformed by Love: Martin Luther and Ignatius of Loyla, Renewers of the Church
Free and Open to the Public
The sixteenth century was a time of tremendous upheaval in church and society. Social and religious movements resulted from the new ideas and insights of individuals that changed the course of history and left legacies that are still alive today. Martin Luther (1482-1546) and his younger contemporary Ignatius of Loyola (1491-1556) represent in many ways the essence of the Protestant Reformation and the Catholic Counter-Reformation that followed their contribution to that era. While divided by the forces of history, each man began with a personal spiritual transformation that set him on a path to renewal in the church.
This four-part lecture series will explore the gifts and legacies of Luther and Ignatius in an appreciative and ecumenical spirit. Co-teachers, Fr. Charles Pottie-Pâté, SJ and Rev. Kristian Wold of Hope Lutheran Church, will unfold and discuss the core insights of Luther and Ignatius, and point to their ongoing relevance in today's world. Each evening will feature a presentation followed by a response and open discussion.
October 12: Luther in the 16th century: the context of the Medieval church and Luther's personal history and core insight of "salvation by grace alone through faith."
October 19: Ignatius in the 16th century: Ignatius of Loyola and his first companions, their personal history and context and core insight and charism – "Finding God in all things."
October 26: Luther in the 21st century: presentation of the ongoing relevance of Luther's theological gift, based on the Lutheran World Federation's themes – Salvation Not for Sale, Human Beings not for Sale, Creation Not for Sale.
November 2: Ignatius and Ignatian spirituality in the 21st century: the ongoing work of the Society of Jesus and its collaborators and the relevance of Ignatius of Loyola's gift to the church, based on recent documents of its General Congregations.
Charles Pottie-Pâté sj is originally from Nova Scotia with Acadian roots. He entered the Society of Jesus in 1959 and has completed 58 years as a Jesuit. He taught liturgy and sacramental theology from 1980 to 2006 in various universities – Toronto, Ottawa, Rome, Halifax. He has been giving the Spiritual Exercises of St. Ignatius of Loyola since 1970 in one form or another, accompanying people in their journey of faith. He has been in the Calgary diocese since September of 2011 and his ministry involves the continuation of his work with Ignatian Spirituality including the Spiritual Exercises, retreats, and spiritual direction and as Jesuit liaison with Christian Life Community – lay association rooted in Ignatian vision. He plays the piano and organ, and has been involved in liturgical music ministry. He resides at St. Mary's Cathedral, Cathedral. He enjoys swimming, hiking, theatre and music.
Rev. Kristian Wold, a lifelong Lutheran, grew up in Red Deer, Alberta. He attended the Canadian Lutheran Bible School, then Augustana University in Camrose. His summers as a student were spent working at Wilderness Ranch, a Lutheran summer camp, as a guide and wrangler. Training for the ministry in Saskatoon, at seminary he discovered an abiding love for the liturgy of the church. As a pastor since 2004 he has focused his ministry on teaching, preaching, and liturgical leadership. He has served congregations in Camrose and Calgary, and has always valued his ecumenical and interfaith connections. In recent years he has focused attention on building community through Nonviolent Communication, and Music that Makes Community. Kristian enjoys playing jazz piano, mountain biking, and hiking in the beautiful Rocky Mountains.
Learn Reformation
Return to Events
---