Race to 2025
Race to 2025
February 16 - 18, 2018
Nordegg, Alberta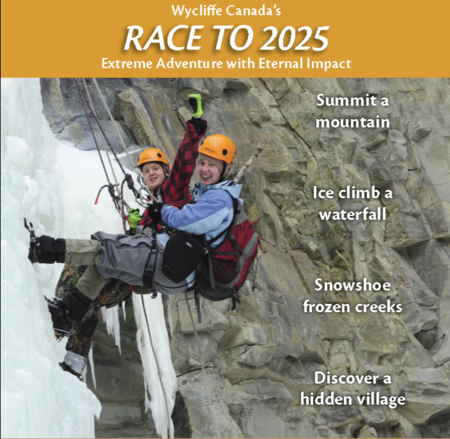 160 million people worldwide have little to no Scripture in their own language. Join the effort to end Bible poverty.
By competing in Race to 2025 your team helps:
• finish New Testament translations
• engagement with God's Word through literacy and Scripture use programs
• train translators, literacy teachers and Scripture use promoters to bring the Word to future generations
Where: Frontier Lodge, Nordegg, Alberta, Canada
Available Files to Download
To download, right-click the file and select "Save link as".
Connect Outside LCOS
Return to Events
Save Event to your Calendar
---